USS Orion AS-18
Scrapping in Baltimore, MD
2006-2007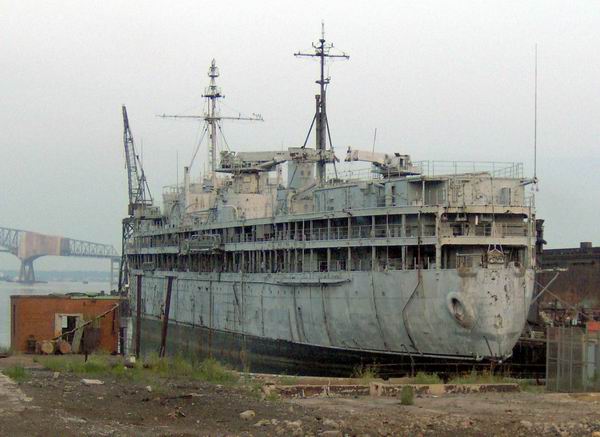 USS Orion AS-18 in Baltimore, MD shortly after arriving at the Bethlehem Steel Sparrows Point facility, in the July of 2006.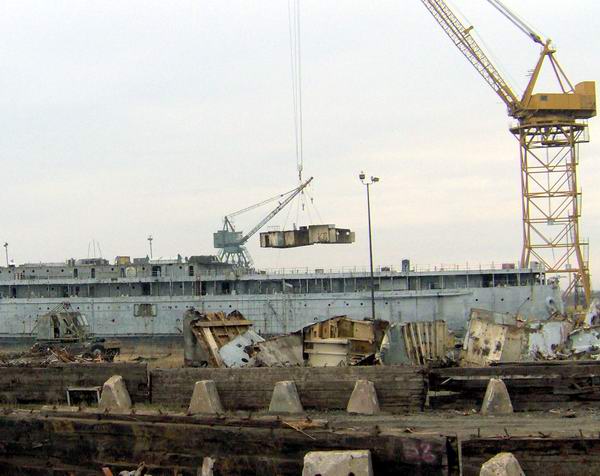 This photograph was taken in November, 2006.
A portion of the superstructure is being lifted off by the large crane.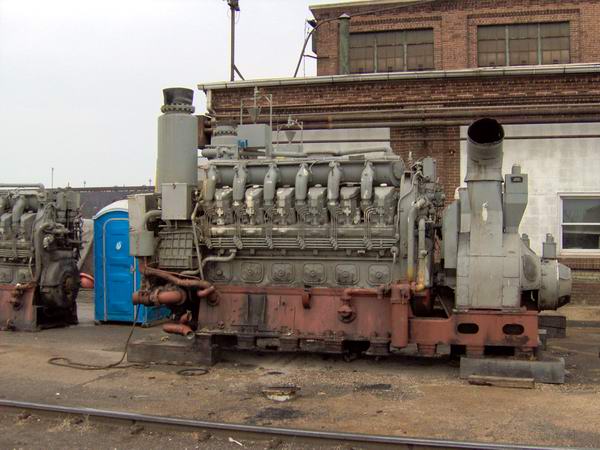 One of Orion's engines on the pier after removal from her hull.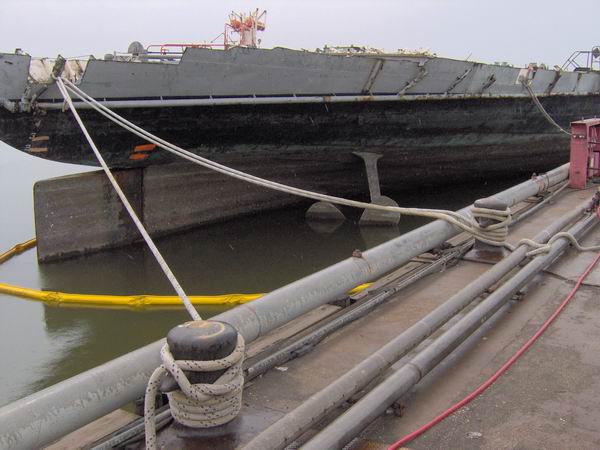 The hull has been cut down nearly to the waterline.
Her starboard prop is poking up above the water, and the rudder is clearly visible under the stern.
A view looking down into the ship.
The area in the center appears to be the Auxiliary Machinery Spaces, with the torpedo magazine forward.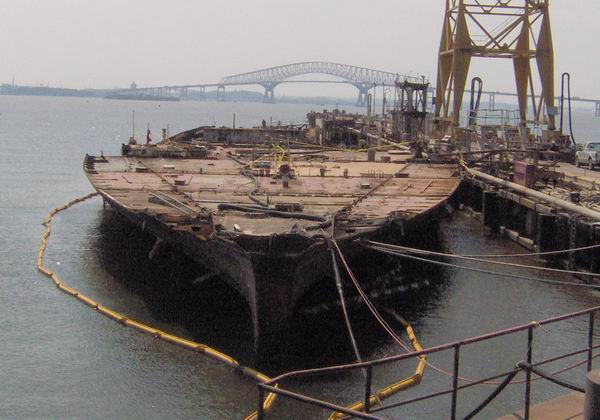 A view looking from the stern forward.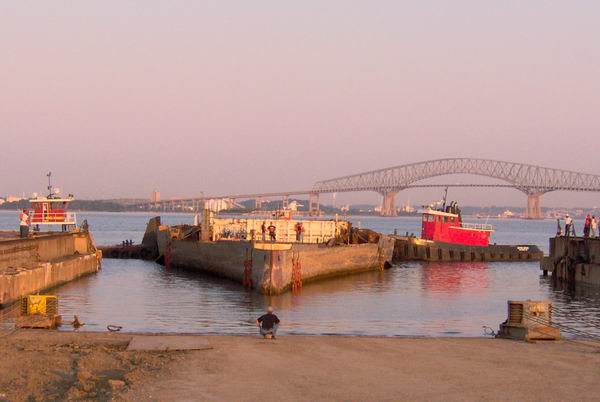 May, 2007
After Orion was cut down past the waterline to the lower hull, she was maneuvered to the inclined ways so that she could be dragged out of the water and cut up section by section.